Abstract
16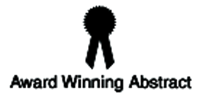 Objectives 5-HT4 receptors are involved in memory and learning, and 5-HT4 agonism is presumed to reduce accumulation of cerebral β-amyloid in Alzheimer's disease (AD).
Methods A bolus injection of [11C]SB207145 was followed by a 2-hour dynamic PET scan in 30 healthy volunteers (16 men, mean age 44.4 years range 19.9-86.2). Volumes of interest (VOIs) were delineated automatically on co-registered 3T MRIs. Partial volume (PV) corrected time-activity curves were extracted from the VOIs, and BPND was modeled with SRTM. BPND in 5 VOIs were investigated for gender differences and correlation to age.
Results Although non PV corrected BPND correlated negatively with age in some regions, when correcting for atrophy, we found positive correlations in the high-binding region striatum (p=0.0373, R=0.3818), the dorsolateral prefrontal cortex (p=0.0208, R=0.42) and a tendency in the posterior cingulate gyrus (p=0.0679, R=0.3378). No correlations were found in global neocortex or hippocampus. Gender differences in PV corrected BPND were only found in striatum, where a tendency for 6.8% higher BPND in women was found (p=0.068). In a post hoc analysis was the difference 8.3% in putamen (p=0.0355).
Conclusions To our knowledge, this is the first time an increase of 5-HT receptors with age has been found. The up-regulation of 5-HT4 receptors with age could be a compensation for a lower serotonergic tone. It is highly interesting that the cortical increase with age is seen in the regions affected by high β-amyloid accumulation in AD.A localized gender difference of 8.3% is somewhat surprising, as most receptors do not show gender differences.
© 2009 by Society of Nuclear Medicine